© 2005-2012 All Rights Reserved. Kaiser Design Studio




Kaiser Glass Design Store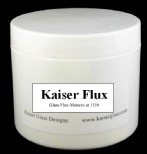 Set of 10 primary Paint colors
premixed with medium
$99.95/set
Kaiser Flux This is a very fine flux-frit (glass) that has many uses in fusing. Can be used to thicken paints for screen printing.It has a maturing temperature of 1375°F.
Comes in a 4 oz jar. (will settle in shipping)
$5.95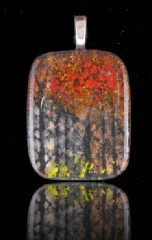 Premixed with medium (liquid )
Very thick for superior coverage and Density
Very slow drying for long open time.
Can be thickened with Kaiser Flux
Can be thinned with A-14
High fire: Mature at 1375°F
Can withstand full fusing (1550°F)
Can be painted and fused on fine silver
Mixable (with exception of Red and orange)
Bottle contains 30 Gram (approx 1 oz)
Finest Quality European Paints and Enamels available on the market
Works with all COEs
Bright Red $10.95
Royal Blue $11.95
Orange $9.95
White $9.95
Brown $9.95
Green $10.95
Blue-Green $10.95
Yellow $9.95
Black $11.95
Turquoise $10.95

Pink $11.95
Teal $11.95
Pumpkin $10.95
Cobalt Blue $12.95
Chocolate $10.95
Gray $11.95
Sky Blue $10.95
Red Orange $10.95
Grass Green $10.95
Bright Yellow $11.95
Set of ten Designer Colors premixed with Medium:
$109.95/set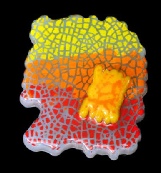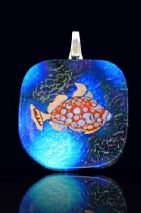 Wissmach Textured and Irid Glass (90COE)
One of the techniques we teach is 60 second crackle. This package is an easy way to dip your toe into the technique without committing to a full sheet. This package contains 4 sheets of 5x5 clear textured Wissmach glass in an assortment of textures. It also contains a 5x5 sheet of Wissmach's beautiful iridescent glass on black.
All five sheets in a pack $25.00
Kaiser Screen and Paint Medium
A new superior quality medium developed by Kaiser Glass. Compares favorably with the best suspending agents for enamel powders. Less expensive than the best mediums but works as well if not better. Works great for screen printing or painting. Water washable and can even be thinned with water. Excellent open time, but not days like A-14. 4 Ounces $9.95