 © 2005-2019 All Rights Reserved. Kaiser Design Studio





Our classes are intended to teach "small canvas" techniques. Those are particularly well suited for jewelry, but can be expanded to use in larger applications.

Course junky that I am I can say that, hands down, this is the best, most memorable course I have ever taken! Not only for the amount of information and techniques that we covered but for the total openness with which everything was treated and no hidden costs for materials because everything was included in the fee, just as promised
Kathleen H

I would describe the class as being everything I wanted and more. Barry you not only methodically taught the different techniques, but were very generous with your information, material, and outside sources for obtaining what we need to apply what we have learned
Claire J.

"Oh how many ideas I have to use his method! It is great to know that I can email him with any questions should I need help in the future. He cares about what he teaches , his students and their artistic achievements."
Barb T.

He provides in-depth instruction and willingly clears up any possible questions. The pieces we created with the elements we made were stunning. He shared his work, provided source information .......all taught in a very well organized class.
Joanne T.

I have had the opportunity to take two classes from Barry. He not only comes well prepared to the class, but he is exceedingly knowledgeable and willing to share his knowledge. He takes his classes beyond the normal classes.
Shirley H.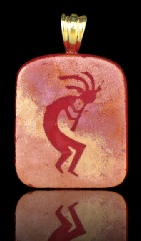 Barry keeps a good learning pace in his class, fast enough to learn a lot, but not so fast that you can't keep up. He also is teaching technique and not just project. This allows me to take home what he taught and incorporate it into my glass art
Alicyn D.