© 2005-2012 All Rights Reserved. Kaiser Design Studio





CMC Carboxy-methyl cellulose This is the food grade CMC containing very few color producing contaminants. Note: All starches will produce some color change in fused powder frits. Minimizing the contaminants minimizes the color change. This is the grade we use in our glass clay.
RTV 2 part silicon mold making material. This 2 part RTV (room temperature vulcanizing) putty has approximately a 4 minute working time before setting. Two individual bottles, totaling:

Bright Red-$10.95
Royal Blue-$11.95
Orange-$9.95
White-$9.95
Brown-$9.95
Green-$9.95
Blue Green-$10.95
Yellow-$9.95
Black-$11.95
Turquoise-$9.95
Pink-$10.95
Teal-$10.95
Pumpkin-$9.95
Cobalt Blue-$11.95
Chocolate-$9.95
Gray-$10.95
Sky Blue-$9.95
Finally Here!!
You have to try these to believe them
These are the finest quality enamel powders on the market! No other powdered enamel can match the amount of pigment in our enamels. That is why they give such vivid colors.
They come in a 2 ounce bottle. Powder will settle in shipping.
We will put these up against any other enamels on the market costing twice as much. You will find our colors superior.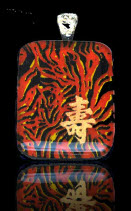 Sets
Basic Set:
Set of 10 basic color enamel powders (above left) each in a 2 ounce jar. $94.95
Designer color Set.
Set of seven supplemental colors (above Right)
$64.95
A14 is a superior mixing and holding medium. It has an open time in the hours instead of minutes. A superior product for painting and screen printing.
4 Oz bottle of A-14 : $9.95


Note: Due to monitor image reproductions, colors may vary.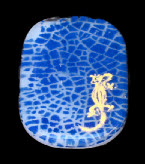 Temporarily
Out of stock
ou
Temporarily
Out of stock
ou
Temporarily
Out of stock
ou
Temporarily
Out of stock
ou